I have been in another funk again…not just with blogging, but with most other things. 2016 and the craziness of it all has left me wanting to keep looking over my shoulder and wonder what other changes are afoot . A bit of that unsettled feeling, of not feeling that any of this is permanent and that we are all in for an adventure. But it also is slowly teaching me some lessons in releasing the old and being open to the new. A realized person would ask…"Isn't that true of life in general?" It probably is, and I am getting used to the im-permanency of it all, if there was a word like that:)
In all seriousness, the new year has come and gone and it's taken me more than five weeks to dust off this new post.  A lot has happened – and I am not just referring to the political scenario which the less discussed, the better. I will reserve this for the brighter and better aspects of the year, well, the positives that I can remember.
We travelled relatively less this past year, but ended 2016 with a food and culture immersion in India, so there wasn't a dearth of sampling and cooking food. As always, the kitchen has been busy – with Amma's recipes, since she is home, so of course there's lots to write about. But with all this craziness I have also taken on more than I can chew…again. Looking for something permanent has led me to taking on two, wait, almost three part time gigs and I'm now left gasping for air between driving, teaching, strategizing and project managing. Worth it? Don't know yet, things feel like a blur so maybe when I get a breather I will need to choose what I really enjoy. Makes me think if this is but a ruse to try to mask the uncertainty but ironically it's only making me feel all unsettled all over again. Oh, the vicious cycle of it all.
I delved into something new this past year with cooking, experimenting with One Pot One Shot recipes or OPOS as the "group" calls it. This group is the brainchild of Ramakrishnan, a chef, engineer, literally a food scientist as he explains how the humble pressure cooker works and dishes out traditional and non conventional recipes in minutes, all at one shot, in a pressure cooker. I have been a part of this Facebook group for the past year thanks to my friend Uma, who added me to it. So it's been fun trying these with Amma.
This recipe is one such experiment – of making a staple dish that I used to invariably put off due to sheer impatience of waiting for the milk to boil, curdle, strain and then set. But I do know one truth – that there is no going back to store bought paneer once you begin making it at home. This pressure cooker version dumbs it down even further – you still need to wait for it to set but you literally do get curdled paneer in 6 minutes flat!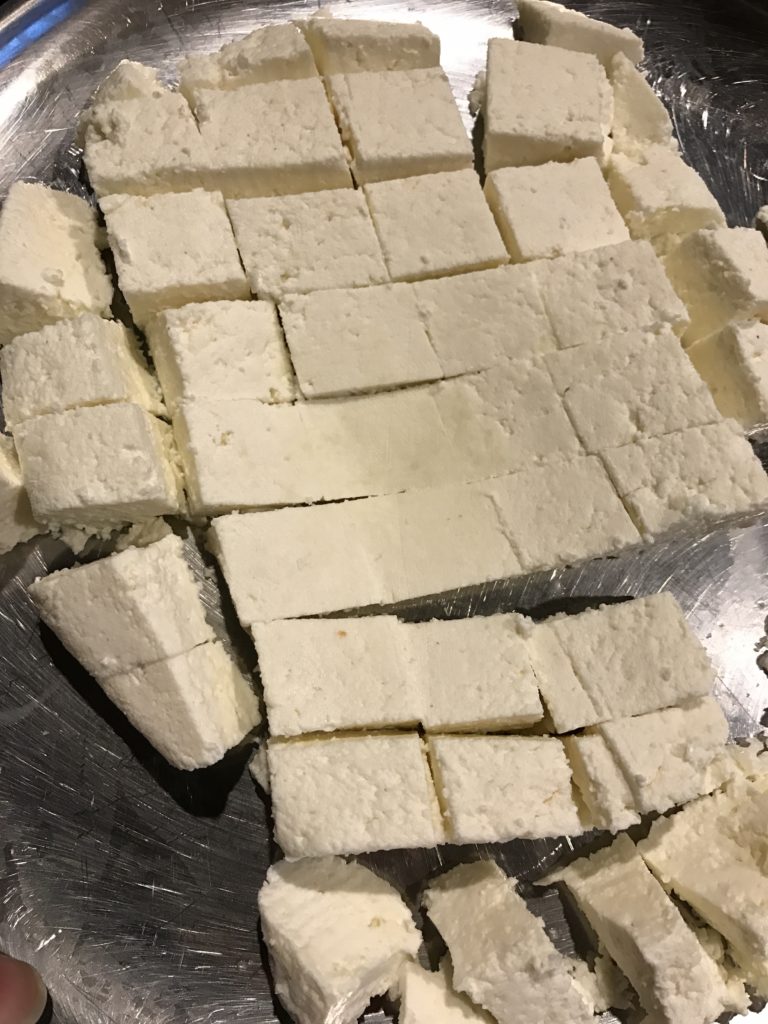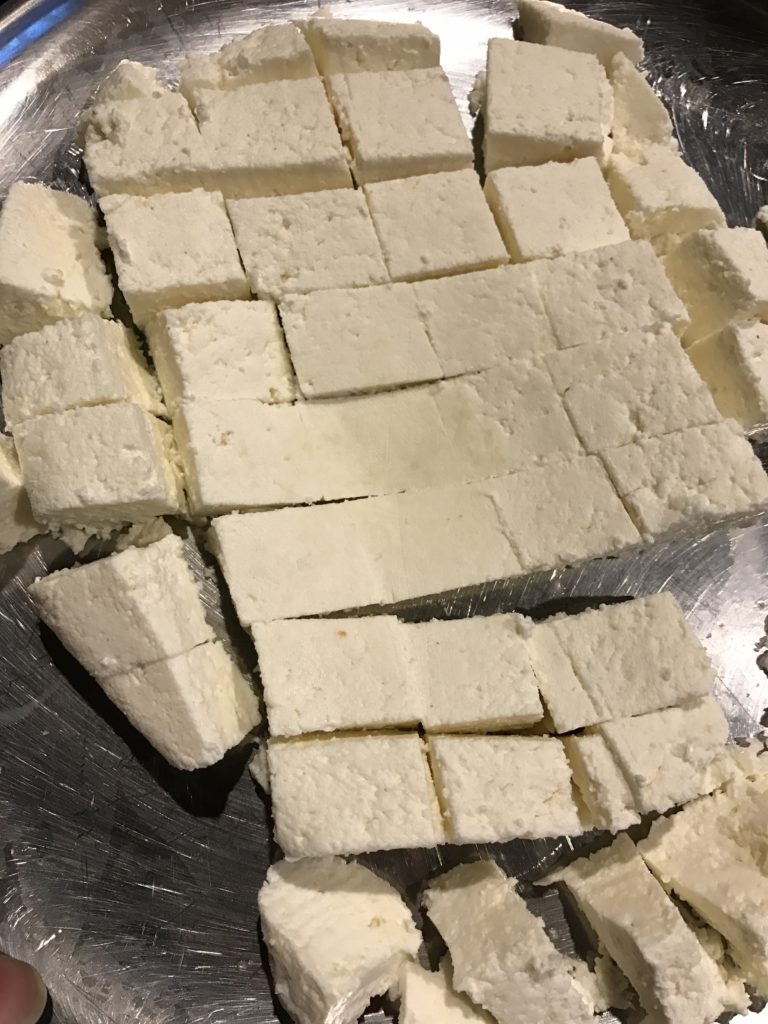 Ingredients:
1 litre whole milk
1/2 cup plain yoghurt
Method:
Take 1L whole milk in a 2L or 3L pressure cooker. Note the size of the cooker is important, do not use a very large cooker as the timing of the whistles will be off.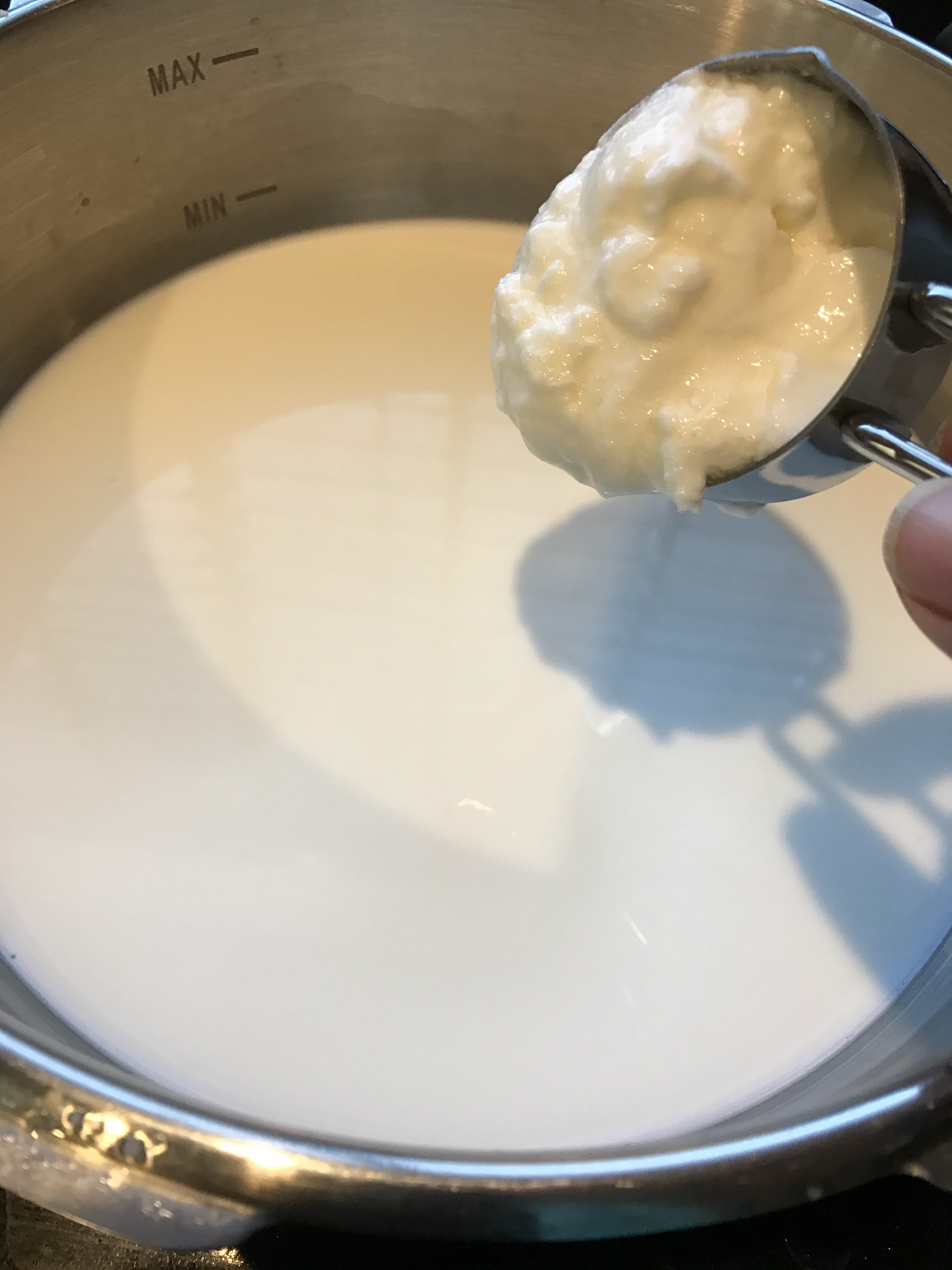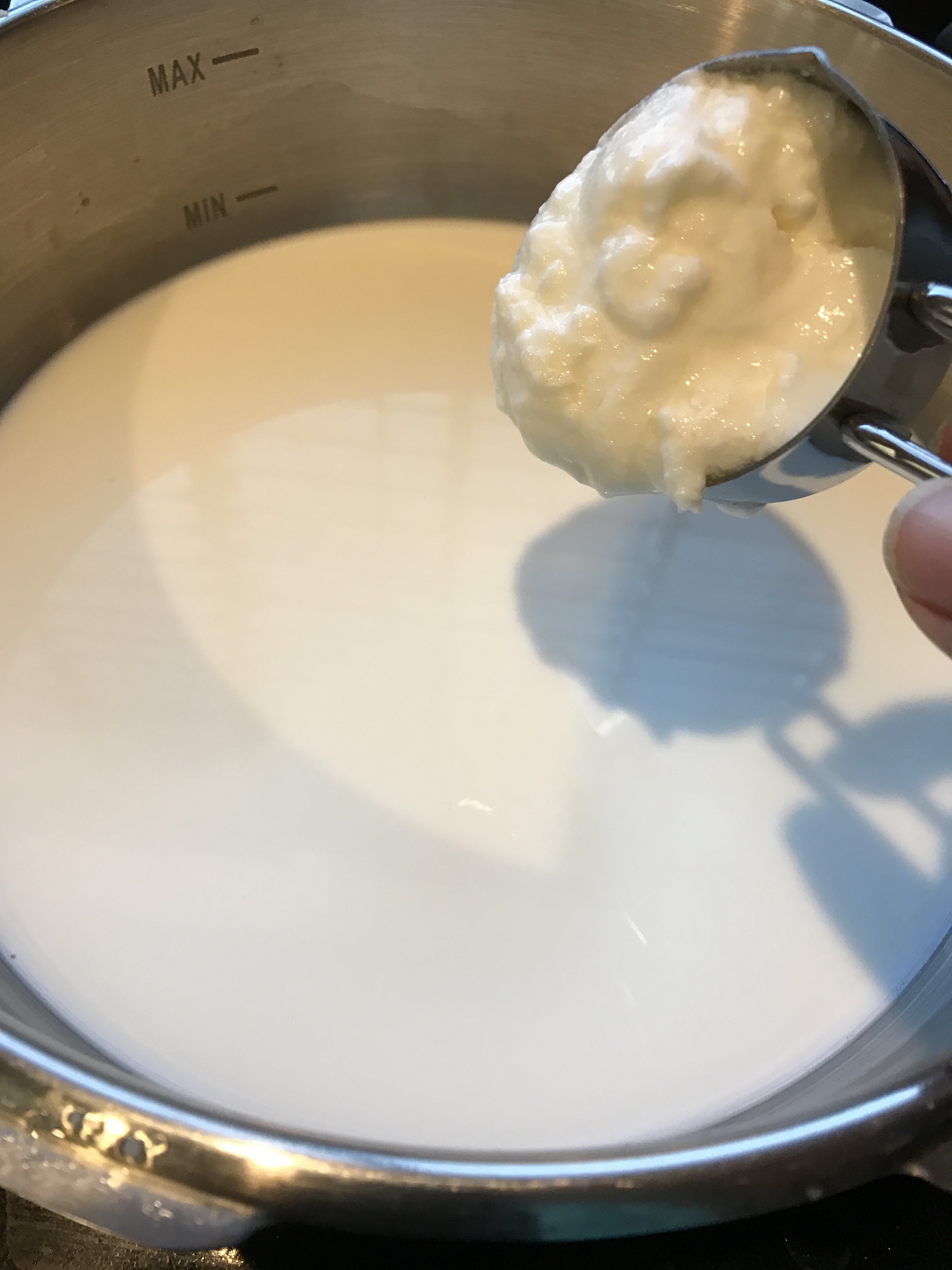 Add the 1/2 cup of plain yoghurt to the milk.
Close the lid of the cooker, add the weight, and heat on high flame for 6 minutes or 2 whistles. (You may note either the time or the whistles but stick to one or the other). You may see some spewing of the milk during the whistle but wipe this with a wet towel before it spills.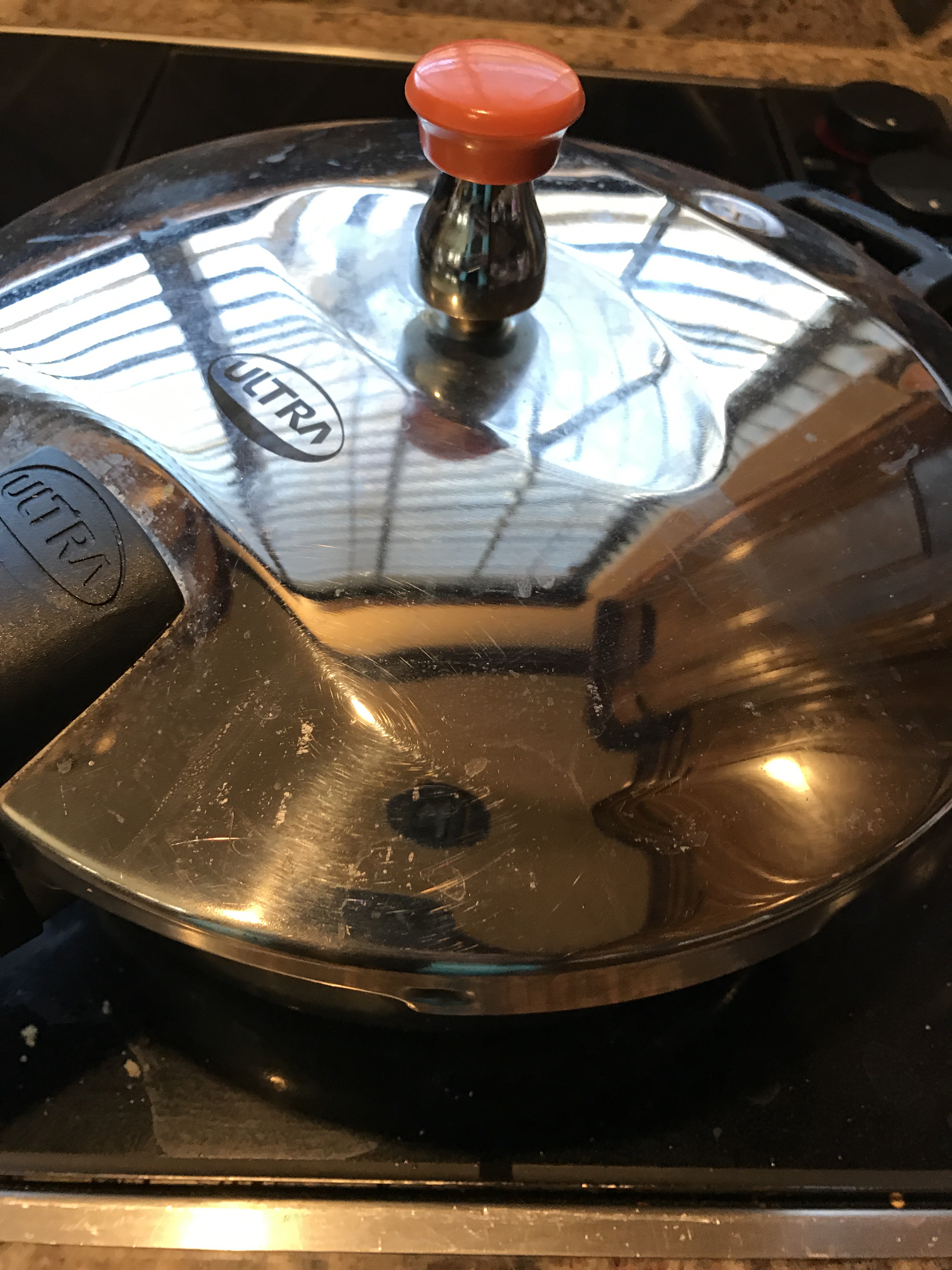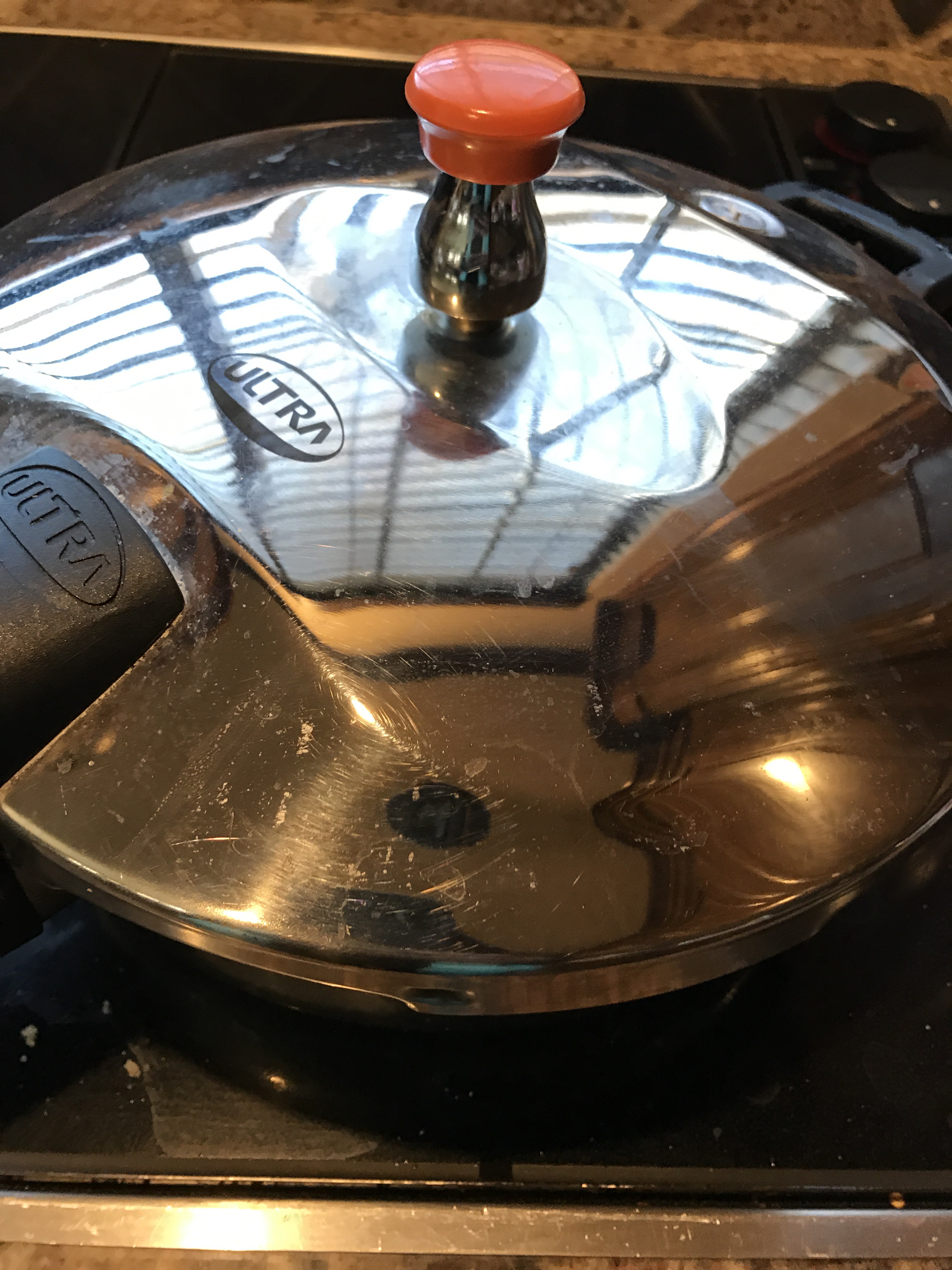 Take the cooker off the flame, let the pressure settle.
Open the cooker lid and scrape the sides down.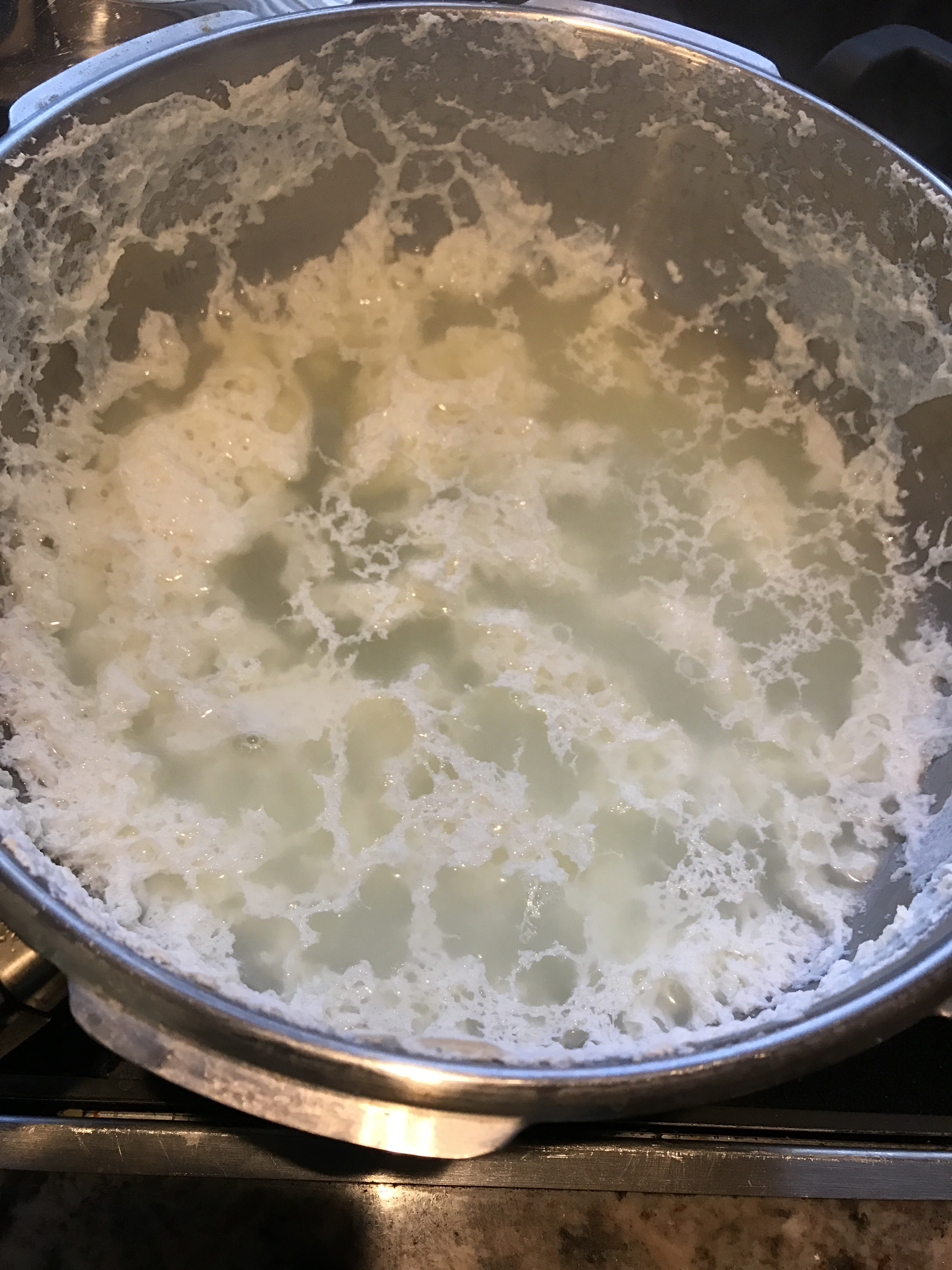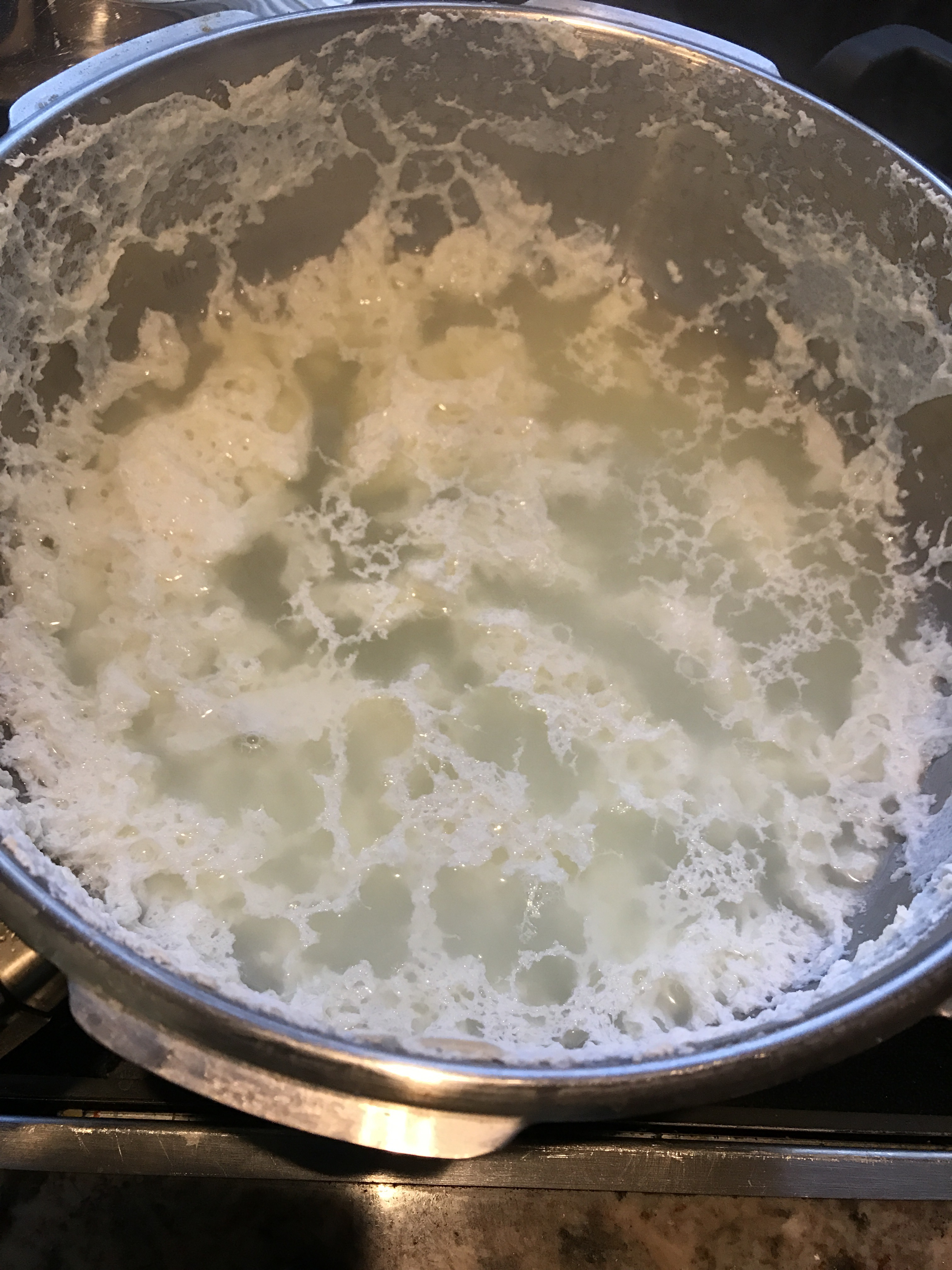 Take a strainer and place it over another mixing bowl.
Place a nut milk bag or cheesecloth over the strainer and pour the liquid into the strainer.
You may collect the whey in the mixing bowl that can be later used for cooking or kneading dough.
Collect the curdled paneer, and squeeze the excess water from the cloth.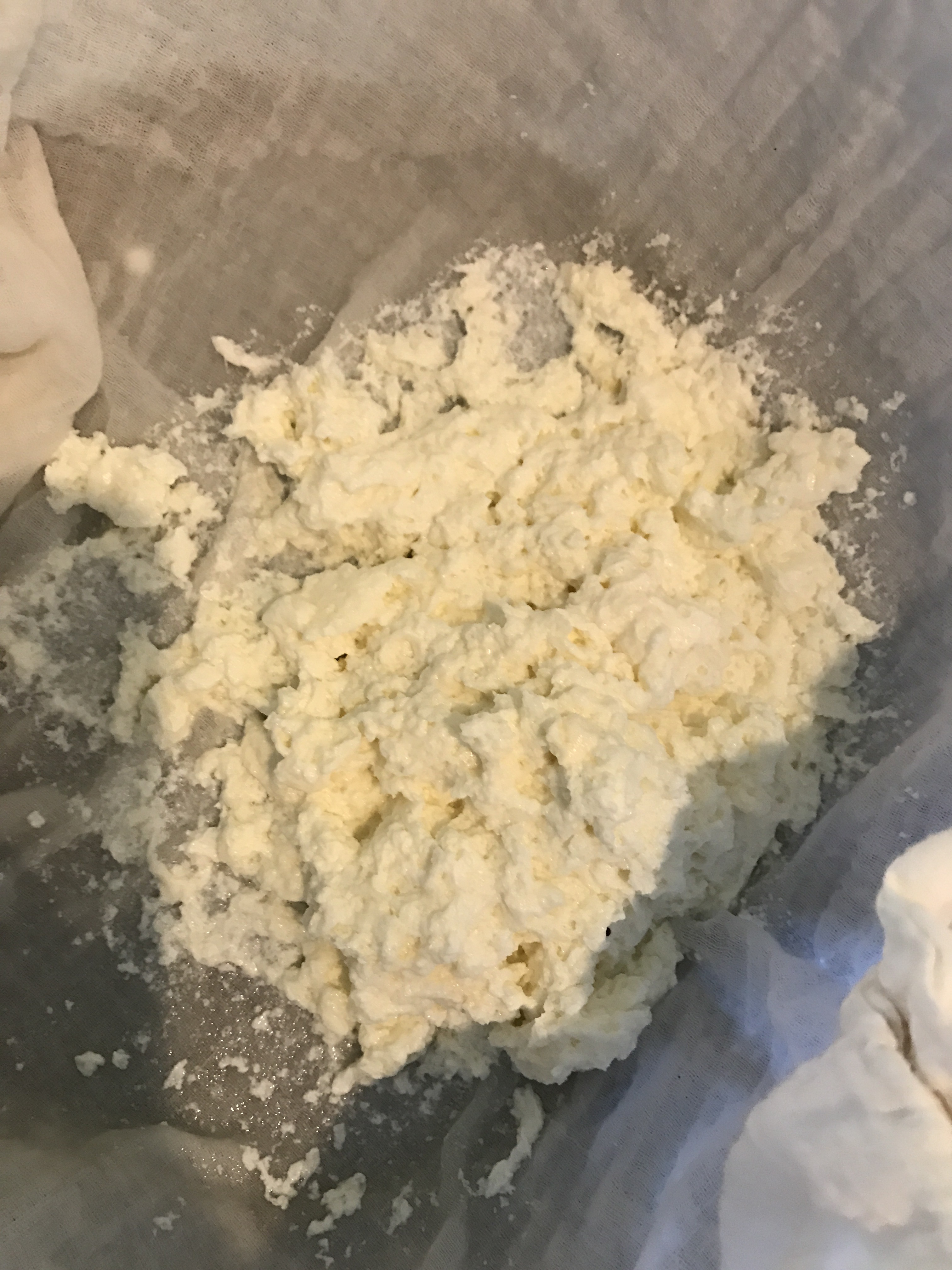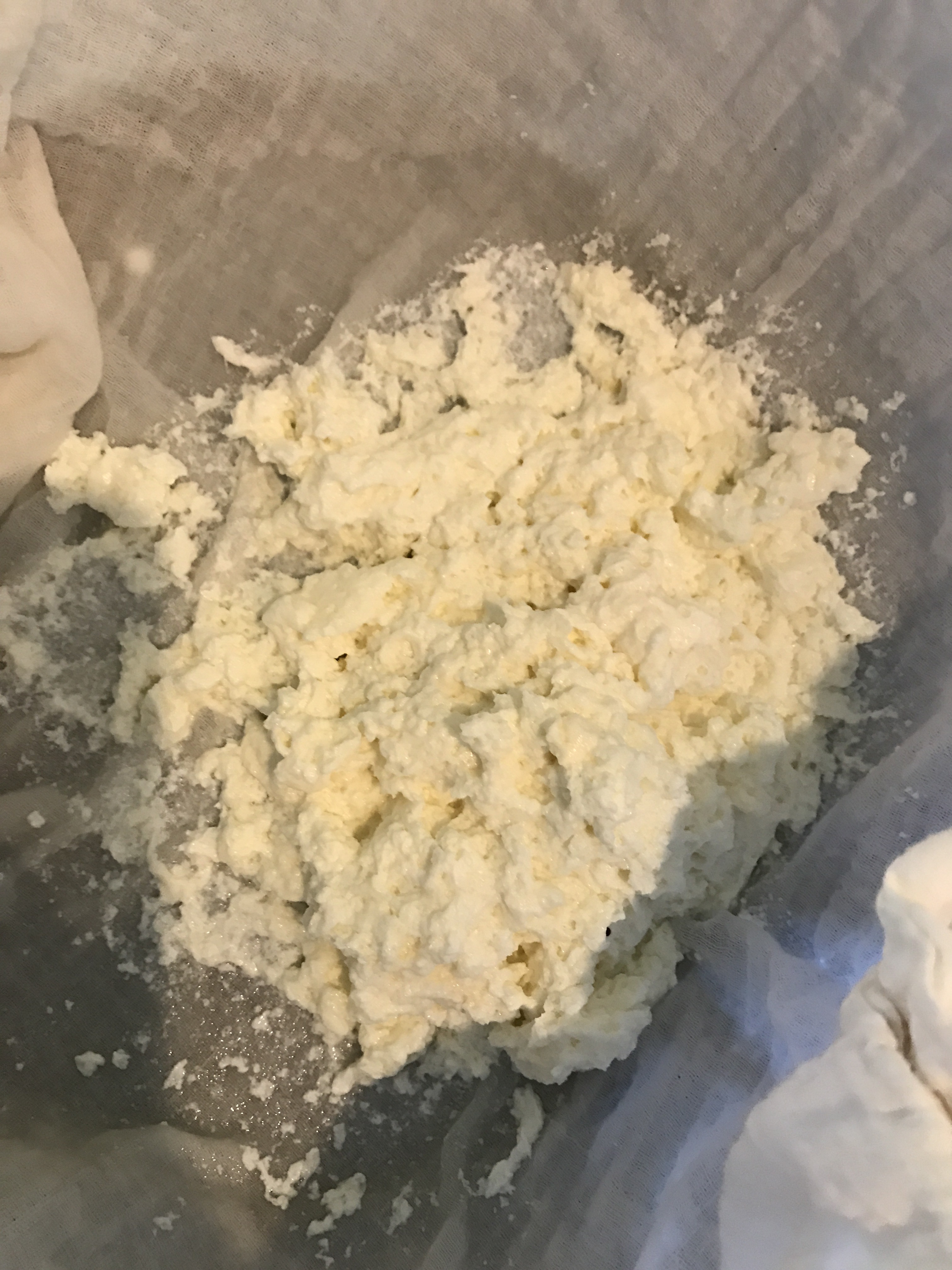 Knead slightly and shape into a round or any desired shape.
Place a flat plate on top of the bag, and keep another plate and weight on top to flatten the paneer and get any excess water out.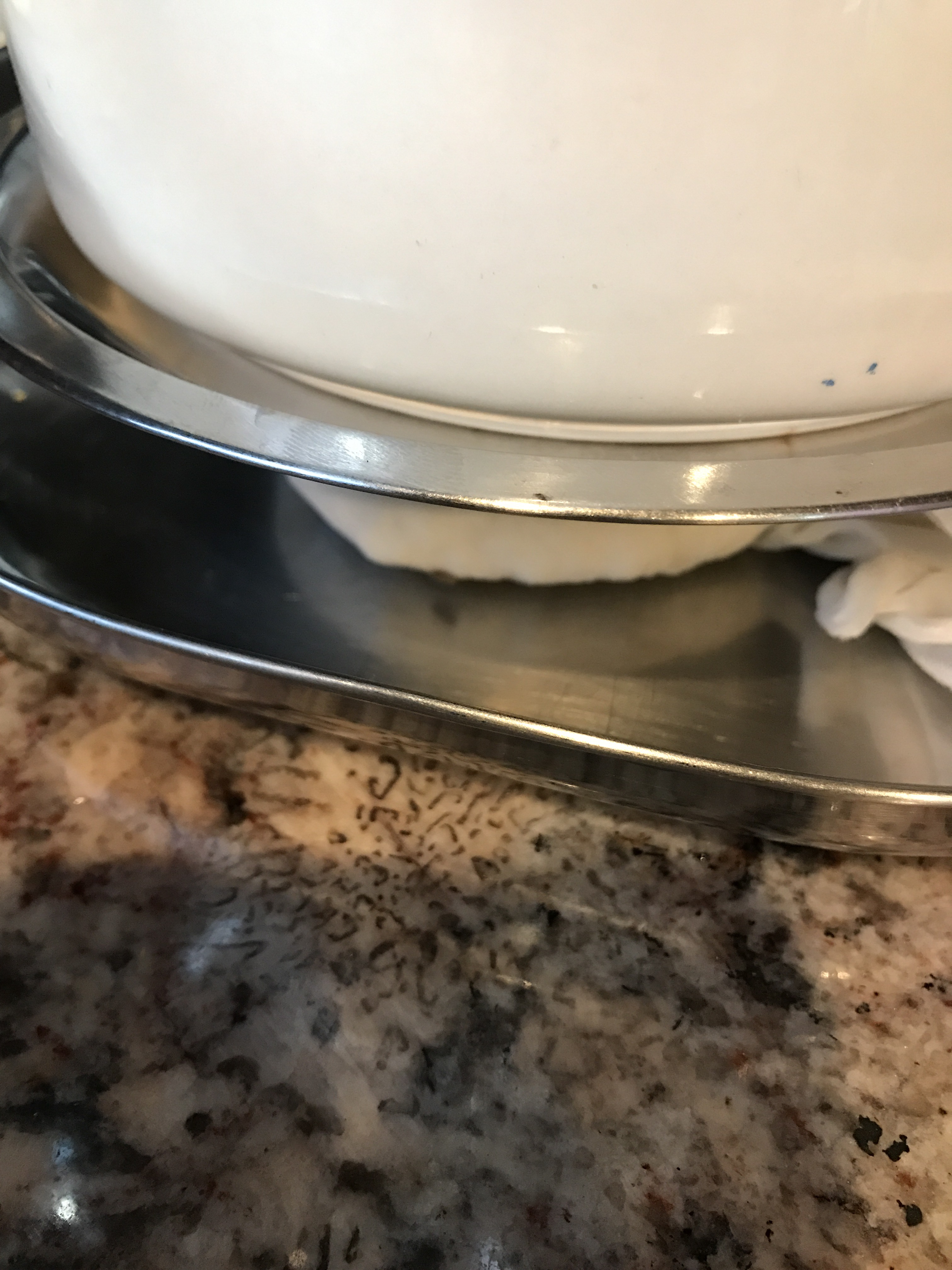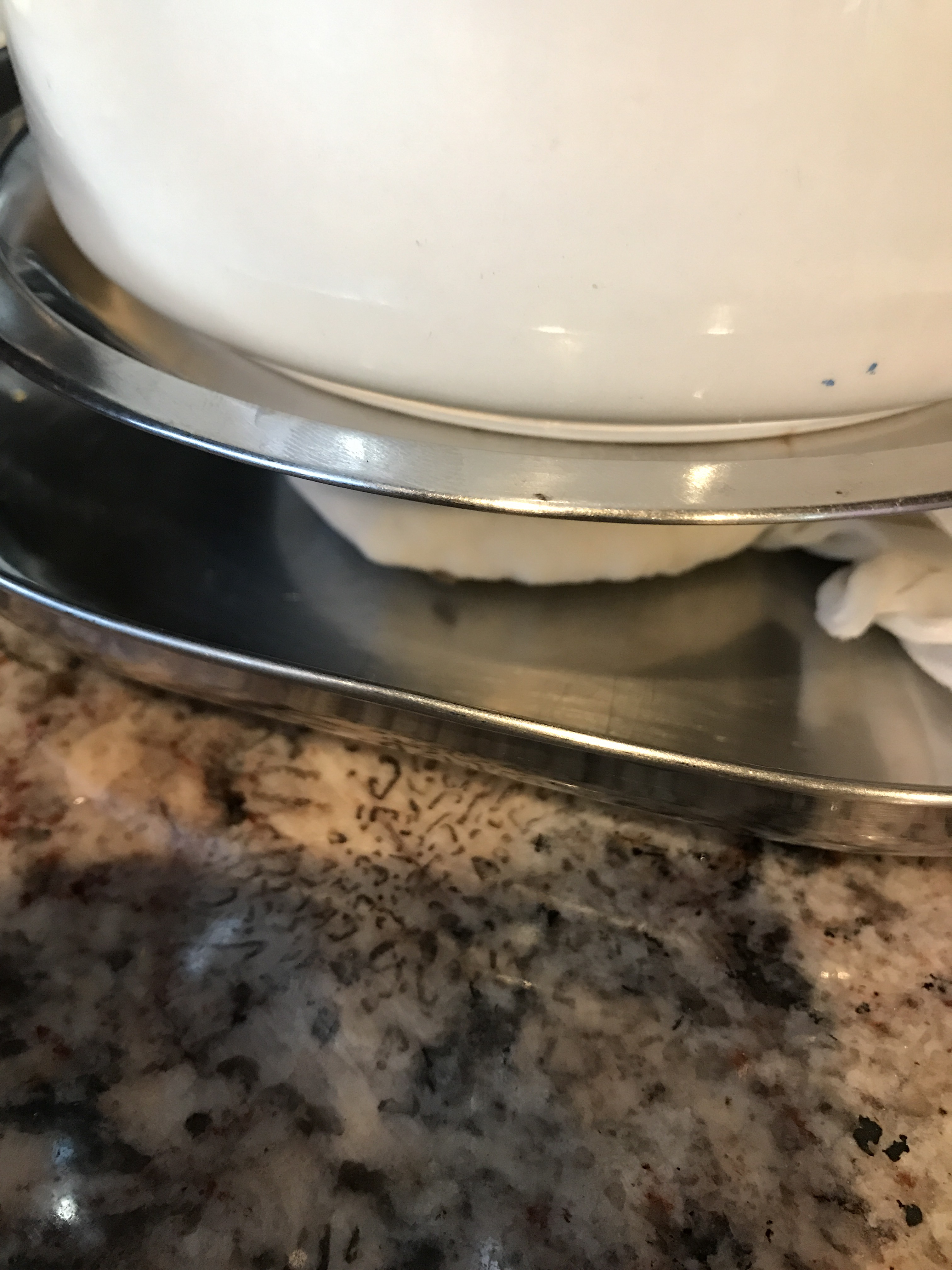 Set aside for 45 minutes to an hour and then cut into squares. You may use this immediately, keep in the fridge for 2 days or in the freezer for upto 2 months.