Siddhidatri is the ninth form of the Goddess Durga – Siddhi means supernatural power or meditative ability, and Dhatri means giver or awarder. She is seated on a lotus and is four-armed. She bestows Siddhis or meditative powers to those who invoke her.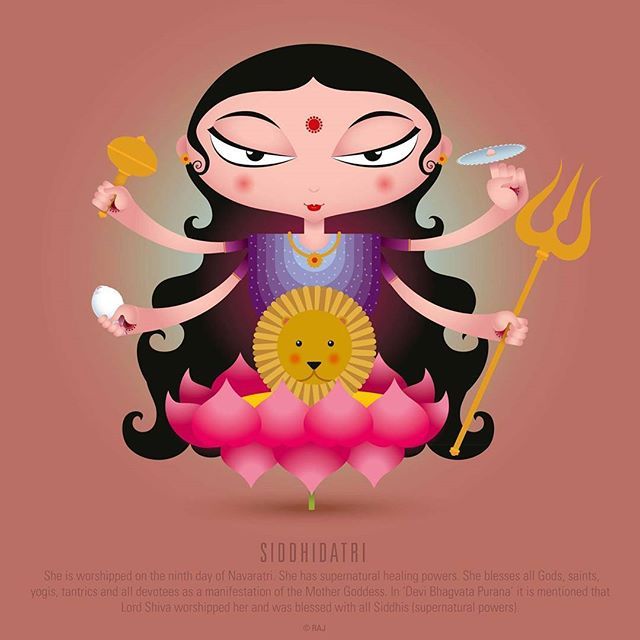 #DeviPrasadam for Day 8:
Akkara Adisal
Maanga Saadam or Mango Rice
Moong Dal Sundal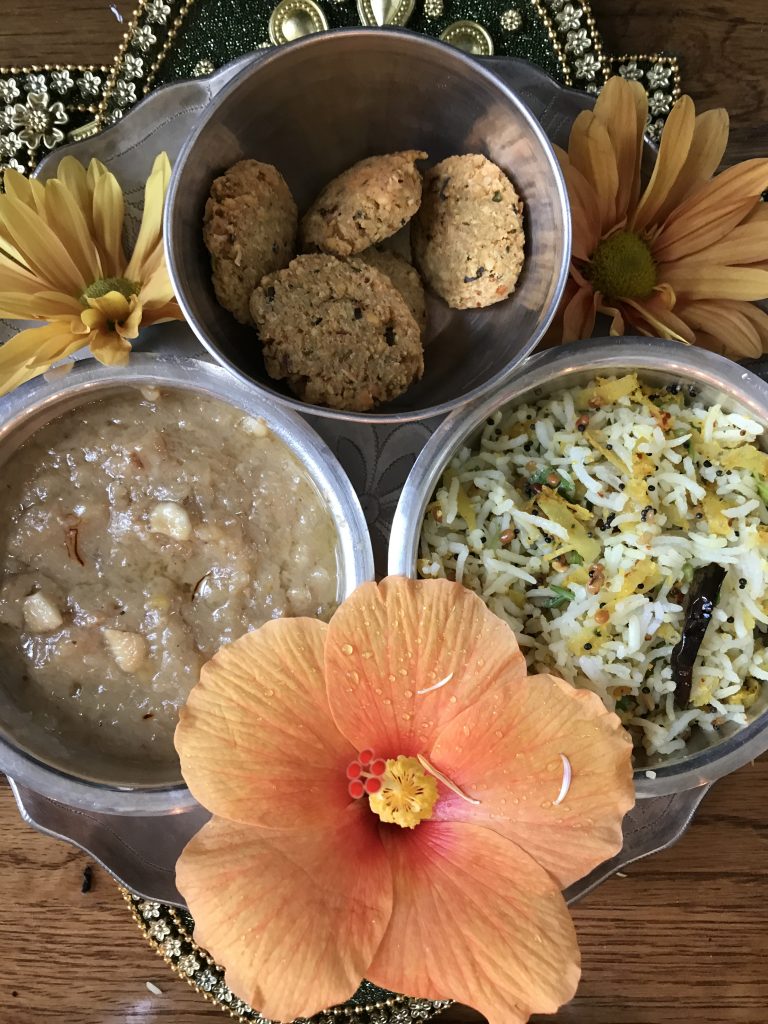 Recipe for One Pot One Shot (OPOS) Akkara Adisal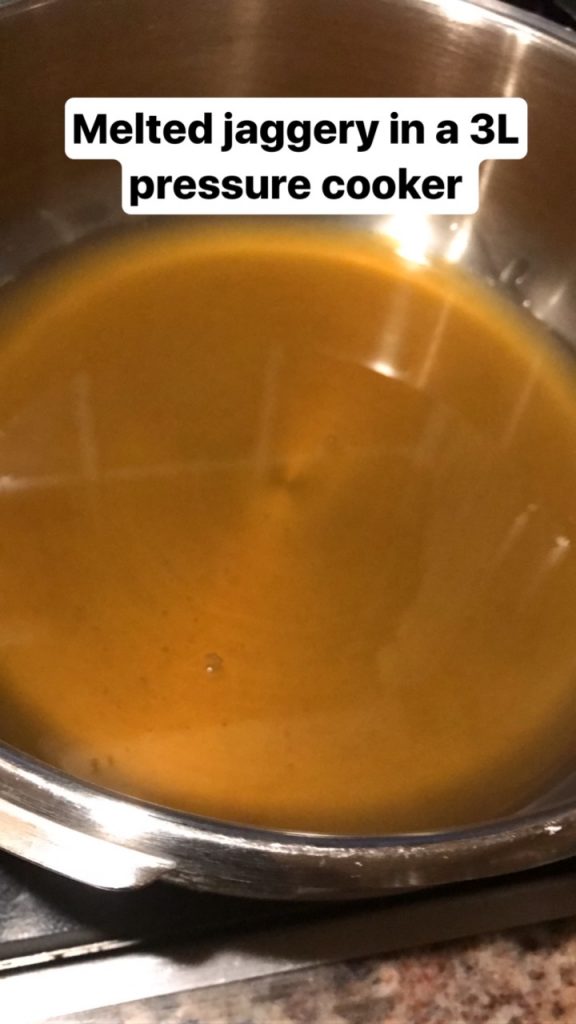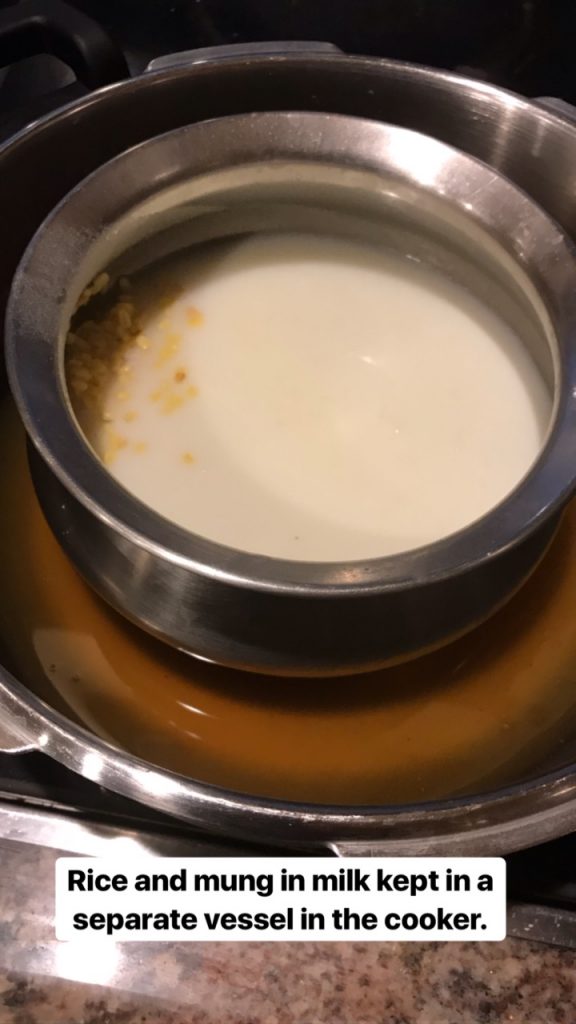 IMG_3374

Ingredients:
Jaggery – 1 cup
Water – 3/4 cup
Raw Rice – 1/2 cup
Mung Dal – 1/8 cup
Cardamom – 1/4 tsp
Milk – 2 cups
Ghee – 1/4 cup
Cashews – a handful
Condensed milk – 4 tsp
Method:
Soak rice and dal for about 1/2 hour.
Mix the jaggery with 3/4 cup water, heat and filter
Add to a 3L stainless steel pressure cooker.
Take another vessel and mix the rice, milk, mung dal and cardamom in the vessel.
Keep this vessel amidst the jaggery water in the pressure cooker.
Cook for 15-20 minutes on medium flame.
Wait for pressure to settle.
Mix the contents of the inner vessel into the jaggery outer mixture.
Mix in the ghee, cashews and the condensed milk.
Recipe for Mango Rice or Maanga Saadam: (from Chitra Viswanathan's blog and app)
Basmati Rice – 1 cup
Finely grated raw mango – 1 cup
Salt to taste
To be ground:
Red chilies
Grated coconut – 2tbsp
Mustard seeds – 1 tsp
Turmeric- a pinch
Tempering:
Oil – 3 tbsp
Mustard seeds – 1 tsp
Bengal gram dal – 2 tbsp (soak fo a while and drain)
red chilies – 2
Asafetida – 1/2 tsp
Curry leaves – a few
Method:
Cook the rice and cool.
Heat oil and temper the ingredients.
Add the grated mango; cook till done.
Add the ground paste and fry till the raw smell is gone.
add this mixture to the rice with some salt.
Mix well – add a tsp of raw oil serving.