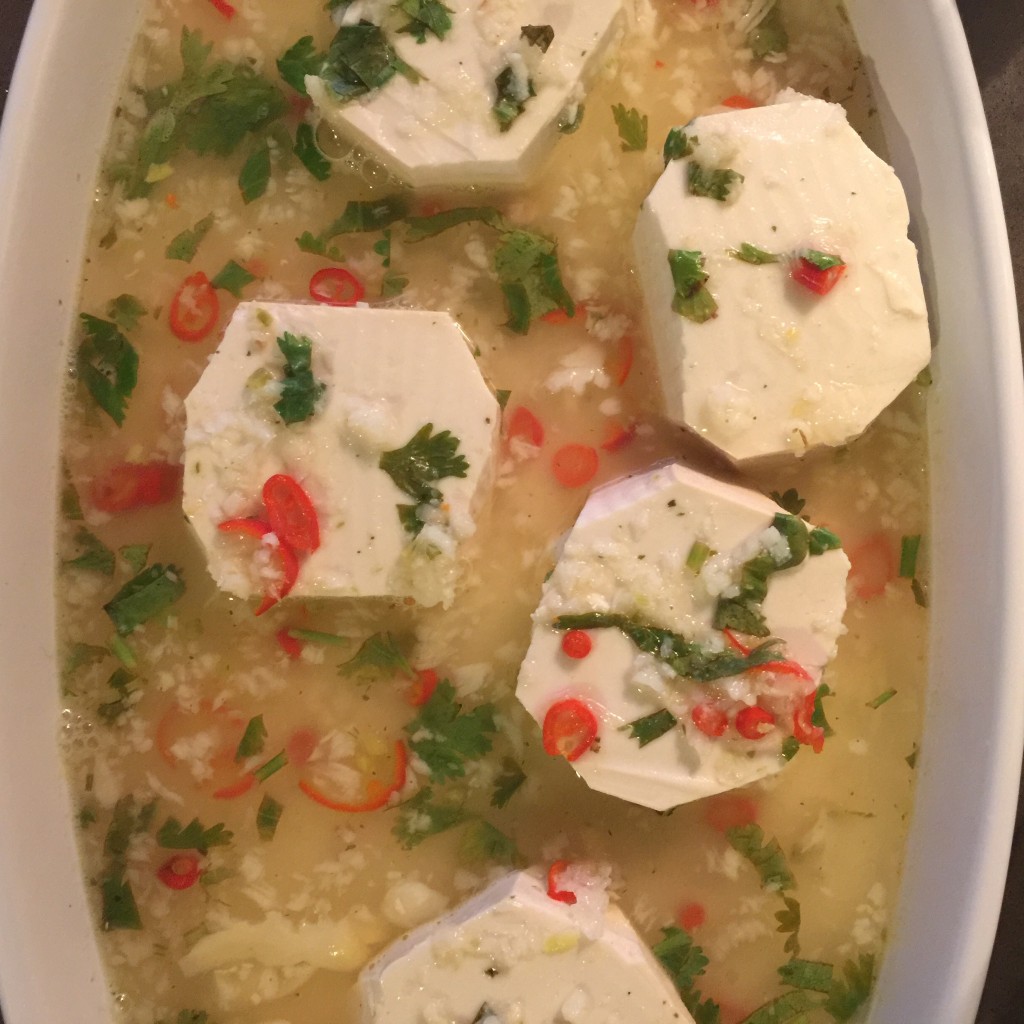 This is one of those unforgettable dishes that stays etched in your memory months, no, years after you savor it for the first time. It was a serendipitous visit to a restaurant called Sabai Thai at a bustling Orchard Road mall, during one of our first visits to Singapore (before we officially moved here).Unbeknownst to us we had hit a gold mine in a Thai restaurant that had a separate and unique all vegetarian menu. And the dishes weren't your usual vegetarian Thai Green Curry and Vegetarian Pad Thai. We ordered the steamed tofu in garlicky lemon sauce and this wasn't something we had tasted before in a Thai restaurant. And frankly I haven't had this elsewhere in Singapore either. A Thai dish that reminded us of Garlic Rasam:)
And so I set out to try to recreate this dish at home. I realized it wasn't just a dish that seemed rare to find, the recipe was originally a steamed fish dish that was modified but interestingly there weren't any vegetarian recipes out there.
So this one has been modified from the original steamed fish recipe (Plakapong Nueng Manao) and partly from memory and taste.
Ingredients:
1 block of firm tofu
1 bunch cilantro chopped
3 tbsp. lemon juice
3 tbsp. minced garlic
1 tbsp. minced red chili peppers (more or less as you prefer)
2 tbsp. miso (for the umami taste or you may also use dulse flakes or kombu while steaming)
1/2 tsp. sugar (optional)
Salt to taste
1/4 cup mint (optional)
1/4 cup vegetable stock
Slice the tofu into 1 inch wide and 1/2 inch thick blocks. (you may slice it smaller or larger based on your preference)
Make the sauce. Mix the miso, lemon juice, garlic, red chili peppers, salt and sugar into the vegetable stock. Add chopped cilantro.
Now to steam the mixture, you may use a steamer or a pressure cooker. I used a pressure pan, used a wide plate with tall edges to hold the liquid. Pour the stock mixture into the plate. Place the tofu pieces gently on it and pour any remaining liquid on top to let the tofu "soak" it all in.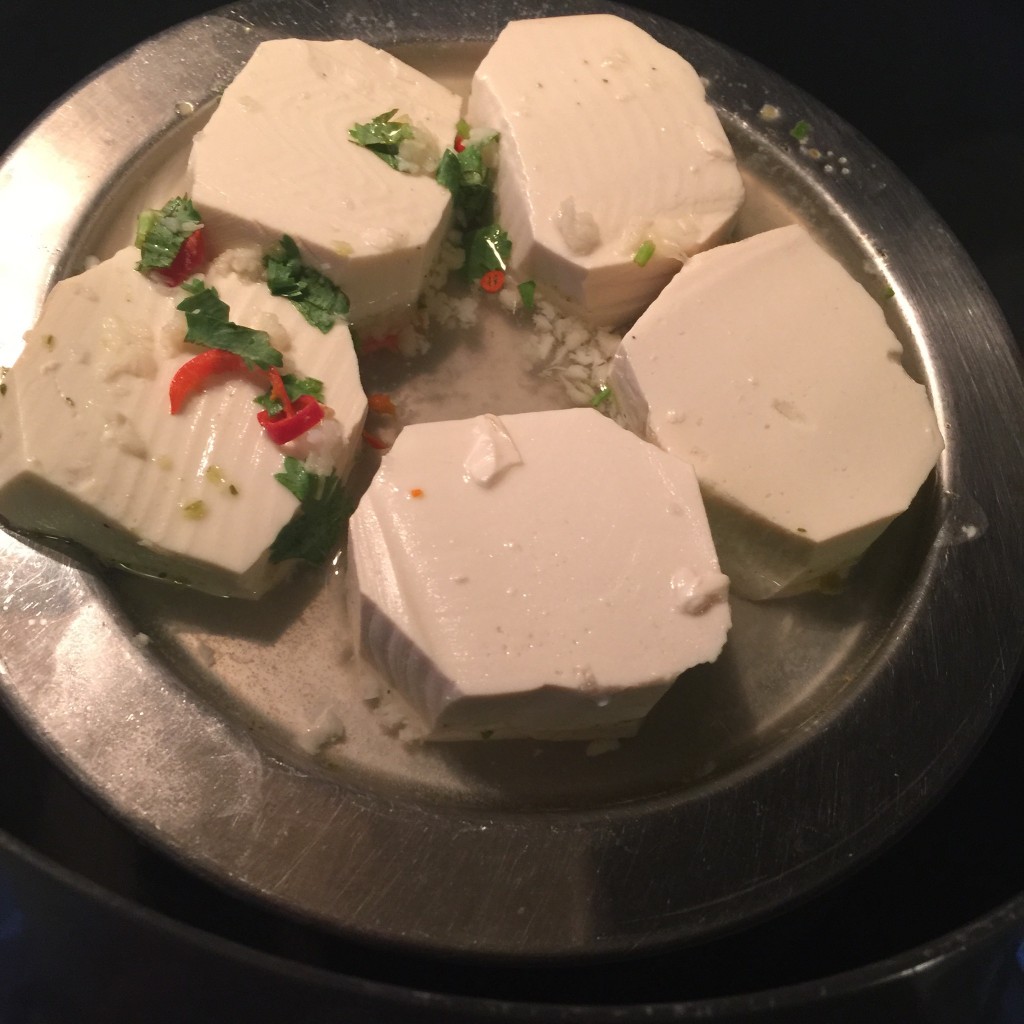 Close the lid of the pressure pan and steam the contraption for 15 minutes (I turned this off after about 2 whistles and then waited for the steam to escape and pan to cool slightly before opening the lid).
Garnish with more cilantro and chopped mint if you need, and serve with piping hot white or brown rice.