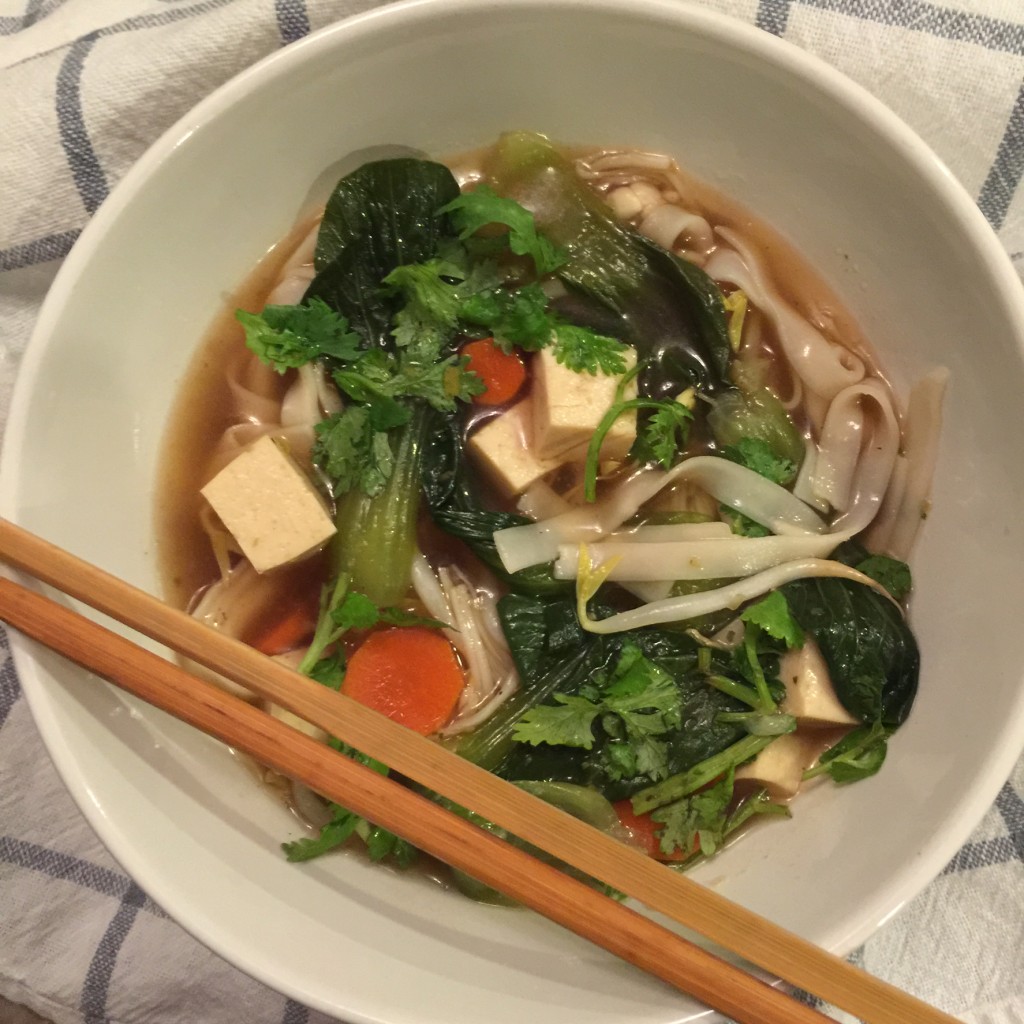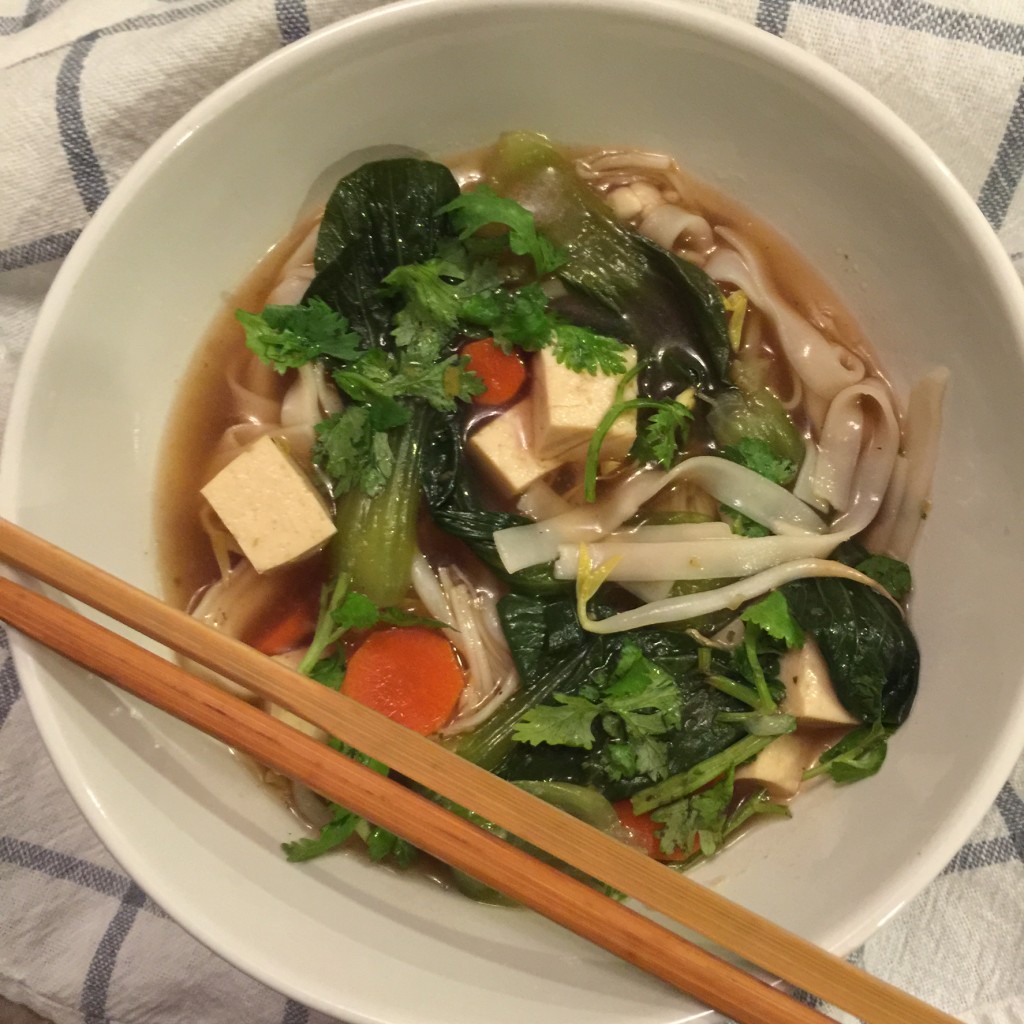 Its a bit ironic that I'm writing this amidst a controversy of a brand that introduced me to the idea of a noodle soup in my childhood (Maggi in soup?). A bowl of steaming hot "2 minute Maggi noodles" was what I thought "Chinese" (for lack of a better or more knowledgeable term) noodle soup was. I later learned that it went by various names – ramen, instant noodles, cup noodles. It's only after I travelled out of India did I realize how limited my view of the world and it's fascinating cuisines were and how noodle soup went way beyond a cup:)
I'm fascinated by the similarities and subtle differences in the dishes and cuisine of the different regions of SE Asia. In the last 3 years that I have savored this region and its food, the cultural interdependence is quite evident yet there are some clear differences in the cuisine marked by the seasonality and types of produce available in plenty in each region.
The noodle soup is a staple of SE Asia and it amazes me that this one pot dish, while a common fare across many Asian countries has such distinct differences in taste in the broth in each region. The Burmese Khow Suey, Vitenamese Pho, the Japanese Ramen, Malaysian/Singaporean Laksa, Curry Noodle Soup – the range is extensive and I know I've only scratched the surface.
I have attempted to make vegetarian versions of the different types of noodle soups at home, and the subtleties and flavor differences never cease to amaze me. They all may have the same basic ingredients, stock, noodles, meat or veggies but the broth is what makes each one of them unique. Miso in Japanese cuisine, coconut milk in Burmese and possibly Thai cuisine, almost a curry like taste with pandan leaves in laksa – it may be just that one ingredient that completely alters the taste and gives it that authentic local flavor. This only gives ample credence to the fact that at one time the world was one big happy place, one big landmass and the subtle shifts in geography, borders and surges in population have created the uniqueness and therefore the cuisines and cultures. Fascinating.
The Vietnamese Pho (pronounced as fur, with the "r" silent) is one dish I have been wanting to try for ever and strangely haven't been able to find one that serves a vegetarian version in Singapore. I'm sure there are some restaurants tucked away that do offer vegetarian versions of Pho in Singapore but so far I've tried at least 5 places and haven't had any luck. I suppose I was meant to try it in the heart of where this dish originated , in Ho Chi Minh City. Our trip to Saigon last summer led us to savor the vegetarian delicacies this city had to offer. Our guide took us to a famous restaurant where Bill Clinton and his family had pho when they visited in 2000. Pho 2000 in the heart of the city is a popular restaurant which though quite touristy (the Clinton effect is quite strong as can be seen by the many pictures of the family along the walls ).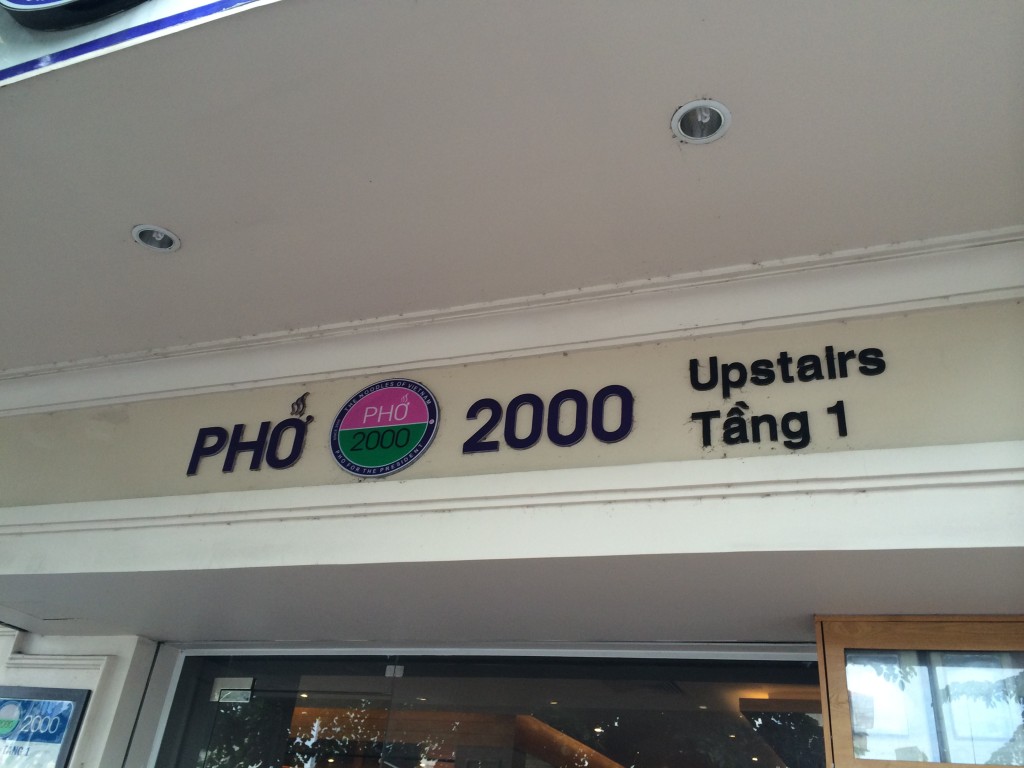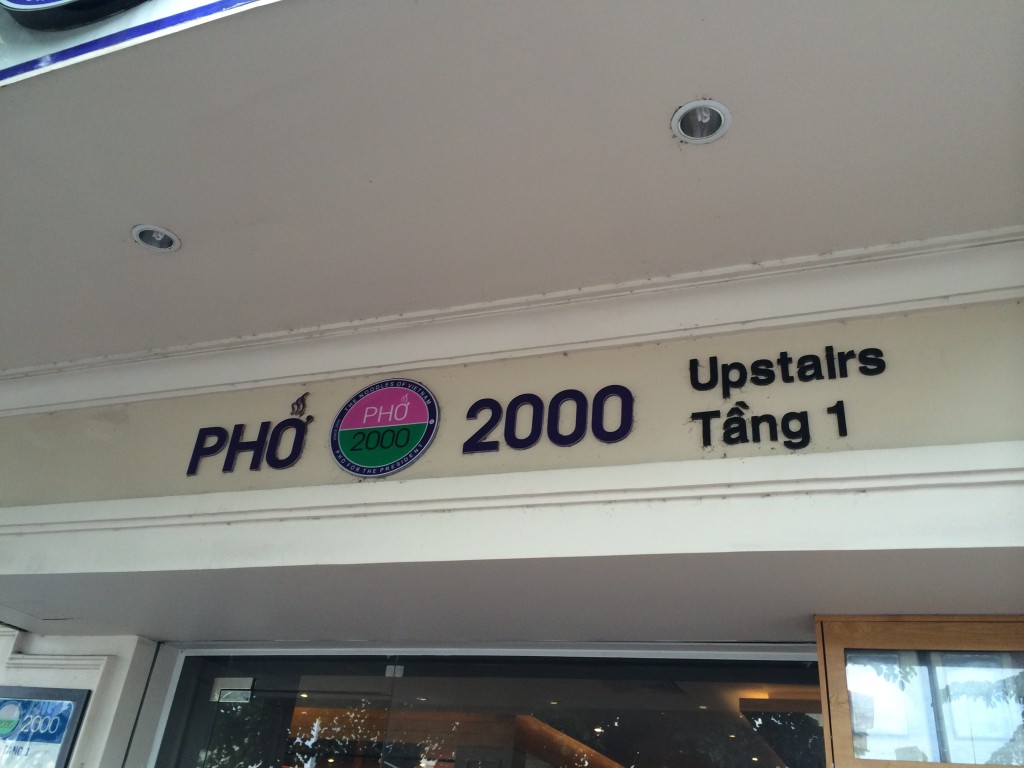 This is also the one place that has vegetarian pho in its menu. Possibly to humor Clinton again who was vegan at the time he visited. But this was by far the best noodle stock flavour I had ever had. Cinnamon, clove, onions and ginger give an almost an Indian masala taste to the broth, yet it's light and not too overpowering and crunchy veggies, flat rice noodles make it a very wholesome meal.
I love collecting local cookbooks when I travel (if I can spot veggie versions) and also local spices that I stash until I get the mood to try the recipe. I had picked up the Vietnamese Cassia Cinnamon from the local market (Ban Thanh market) and also a Pho "spice powder" made with powdered cinnamon, cloves, star anise and coriander. There is something about trying a recipe from scratch though, so when I saw this recipe from The Kitchn I had to make it.
This recipe is a sort of hybrid between The Kitchn recipe and what's on the packet of the spice mix I had. Note – you don't need the spice mix packet for the recipe as this gives you a method to make it yourself:)
Serves 3
Make the broth first.
Recipe for Broth
1 large onion, peeled and halved
2-inch piece fresh ginger root, peeled and halved lengthwise
3-inch cinnamon stick, preferably Vietnamese cassia-cinnamon
2 star anise
4 cloves
1 tbsp coriander seeds
4 1/2 cups unsalted vegetable stock
2-3 teaspoons soy sauce
4 carrots, peeled and coarsely chopped
2 slices green Thai chilies or Serrano peppers
Method for broth
Dry roast the cinnamon, coriander, cloves and star anise on a flat pan till you begin getting an aroma.
Powder the spices in a coffee grinder to a smooth powder.
Tie this powder in a cotton cloth or small cotton drawstring bag and keep it aside.
Take the halved onion and ginger pieces and roast it on an open flame. Alternatively you may use a broiler or grill plate to grill them till they begin to look a bit charred. Set this aside.
Now heat 4 cups of vegetable stock. I use Kallo organic veg stock cubes but you can either make this from scratch with vegetable slivers or use any stock cube of choice. Add the soy sauce.
Add the charred onion, ginger pieces to the stock. Add the bagged spice powder to this and let the mixture come to a slow boil. Add carrots and sliced green chilies. Simmer covered for about 30 minutes.
Noodles
1/2 pound dried flat rice noodles (known as bánh phở); you may use any flat rice noodles here if availability is an issue
Cook the noodles according to package instructions and set aside.
Toppings (optional)
Protein such as fried or baked tofu, bean curd skin, or seitan – I used tofu
Mushrooms (I used enoki but you may use any kind)
Vegetables such as bok choy, napa cabbage, or broccoli – I used bok choy and broccoli
Garnishes
2 scallions, thinly sliced
1 chile pepper (Thai bird, serrano, or jalapeño), sliced, if you need additional spice
1 lime, cut into wedges
1/2 cup bean sprouts
Large handful of herbs: cilantro, Thai basil,
Hoisin sauce, sriracha (optional)
 Assembling the Pho
Slice and cook or steam the tofu. Lightly steam or blanch any veggies. Make sure you don't over season the veggies and the toppings so as not to muddle the flavor of the broth.
Add the cooked noodles in a bowl. Arrange the toppings over the noodles.
Ladle about 1 – 1 1/2 cups of broth in the bowl.
Add the garnishes or serve them on the side.
Enjoy piping hot.
And here's some more food gazing of all the other veggie Vietnamese delicacies we savored while in HCM City. Feast on.